Fast Same-Day Shipping
straight to you.
Guaranteed 100% Safe
Only the best
30 days returns
All sales final on topicals, pigments, & open needles.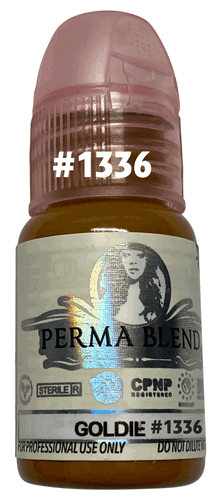 Zoom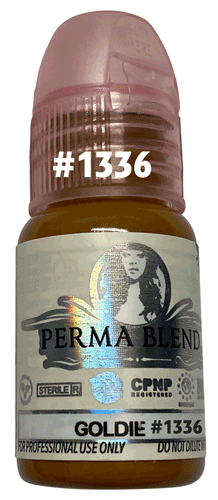 Goldie Hawn perfectly describes this GOLDEN Blonde Brow Color. With lots of golden, yellow undertone, Goldie can be mixed with the other brow colors to provide a rich, soft, natural warm brow. Item #1336. One of 6 in the BLONDE Series of Brow Colors by Permablend.
Perma Blend's new Blonde Series consists of colors that will incorporate into the the Perma Blend line beautifully. It contains colors suitable for light blondes to darker blondes. Each color can be blended with each other to create the perfect tone for every client. Whether you are adding the lighter colors to the darker color or the darker color to lighter colors, this series will cover all the shades needed for those lighter clients. The colors are softer, warmer and a bit more translucent for the perfect natural blonde look! It comes with shading solution so you can lessen the pigment load if needed.
CLICK HERE for: BridgetCLICK HERE for: FarrahCLICK HERE for: MarilynCLICK HERE for: ScarlettCLICK HERE for: Gwyneth
Related Products
Here are some more products you may be interested in.
Recently Viewed Products
Here are some products