Fast Same-Day Shipping
straight to you.
Guaranteed 100% Safe
Only the best
30 days returns
All sales final on topicals, pigments, & open needles.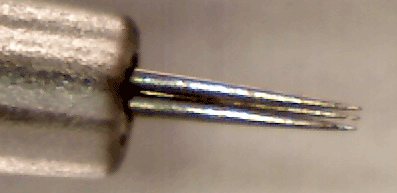 Zoom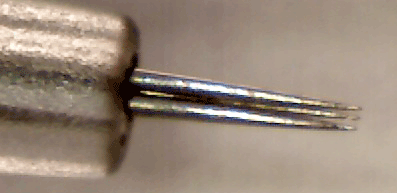 The 3 Micro Needle is made from very fine gauge needles which are "flexible". Used for fine lines like brow hairstrokes and when you need to get into small, critical spaces. Make sure you use the needles at the proper angle or you can easily overwork the skin and get poor and uneven color retention. Unlike the NC 3 Power Needle, which is soldered very close to the tips of the needles and very rigid, the "3 Micro" flexes and has more spring. Not good for shading, these very long tapered needles make the tiniest holes in the skin and do not deliver as much color as the 3 Liner. This is a popular needle, however.
Related Products
Here are some more products you may be interested in.
Recently Viewed Products
Here are some products