Fast Same-Day Shipping
straight to you.
Guaranteed 100% Safe
Only the best
30 days returns
All sales final on topicals, pigments, & open needles.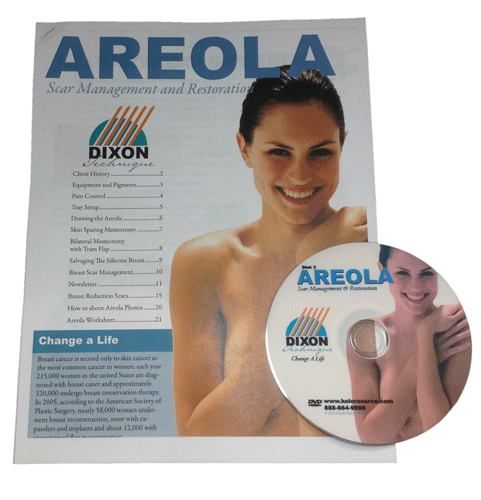 Zoom
Now available from Bootcamp is Dr. Dixon's helpful and Handy Guide to Areolas. Complete with the DVD, you'll have step by step instructions including pain control, equipment, colors, how to measure, how to take a good history, how to prevent overworking the areola. Plus, you'll learn about microneedling the scars so common following breast cancer surgery or cosmetic surgery of the breast. You'll learn about how to create a 3-dimensional nipple when no nipple is present. There is a "practice" areola drawing and shading page for those of you who need artistic guidance too. Dr. Dixon shows you how to work effectively with the Slope Needles for the best possible result. You'll still want to do 2-4 visits for the finest effect.
Related Products
Here are some more products you may be interested in.
Recently Viewed Products
Here are some products