Fast Same-Day Shipping
straight to you.
Guaranteed 100% Safe
Only the best
30 days returns
All sales final on topicals, pigments, & open needles.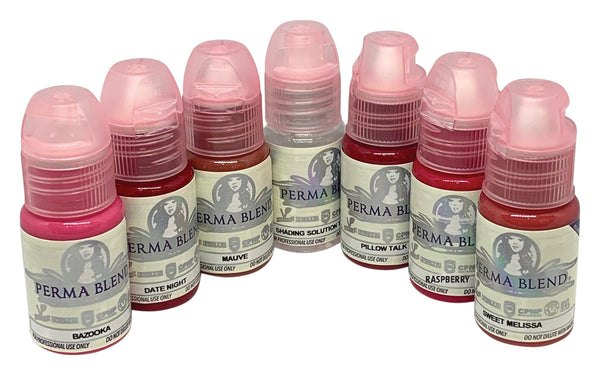 Zoom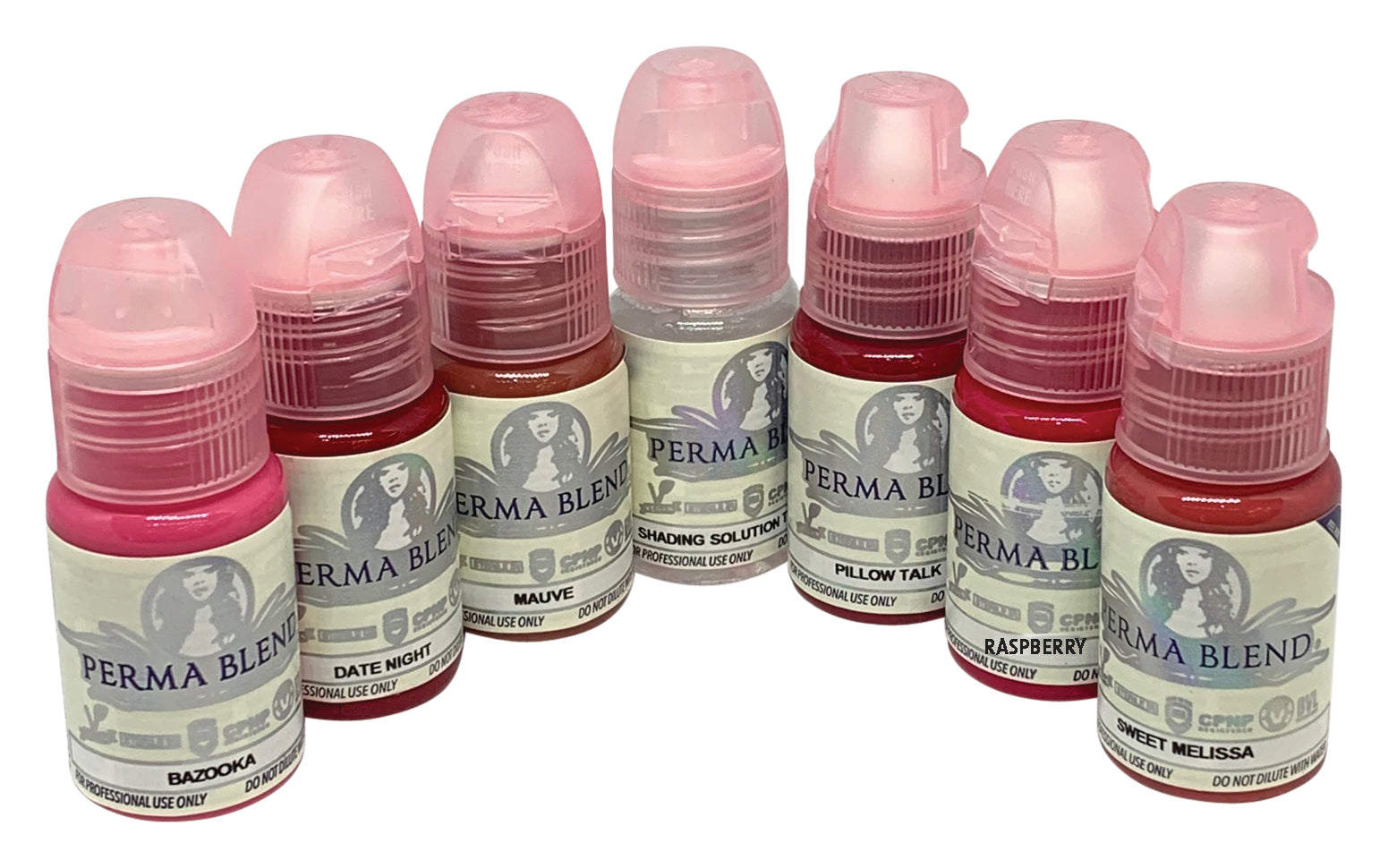 New Sultry Lip Set by Perma Blend.This is a pink / red based set that includes the following colors, 1/2 oz. bottles Sweet Melissa - Natural medium pink lip, darker than Tres Pink. Bazooka - Bright pink lip color, used for lips. Raspberry (formerly Scandal) - Cool medium pink pigment, used for lips. Lighter than Date Night. Pillow Talk - Cool deep pink pigment, used for lips. Darker than Scandal. Date Night - Cool pink//red pigment used for lips. Darker than Pillow Talk. Mauve (Top Selling Color) - This is a warm Mauve lip pigment. Darker than Wildflower Free bottle of Thick Shading Solution - Solution to slightly thicken the pigment. While still lessening the pigment load.
Related Products
Here are some more products you may be interested in.
Recently Viewed Products
Here are some products